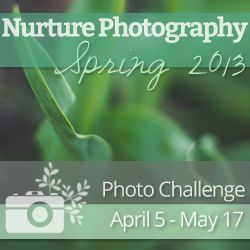 This week's #NurturePhoto prompt was Pink/Home. Until fairly recently I had a pretty strong dislike for the colour pink. Too girly and pretty for my tastes. I avoided it at all costs. But as I age and mellow, and perhaps as a reaction to all the boys around me, I've grown quite fond of pink. I'm actually wearing a bright pink hoodie right now as I write this. I may finally be embracing my feminine side.
I still focused on Home for this challenge.
Home is Welcome
Home is Comfort
Home is Family
For me, home is where the love is.
Home is also this:
the waves, rocks and salt air of my home province
Join me next week to see what I come up with for the prompt Favourite Spring Photos.